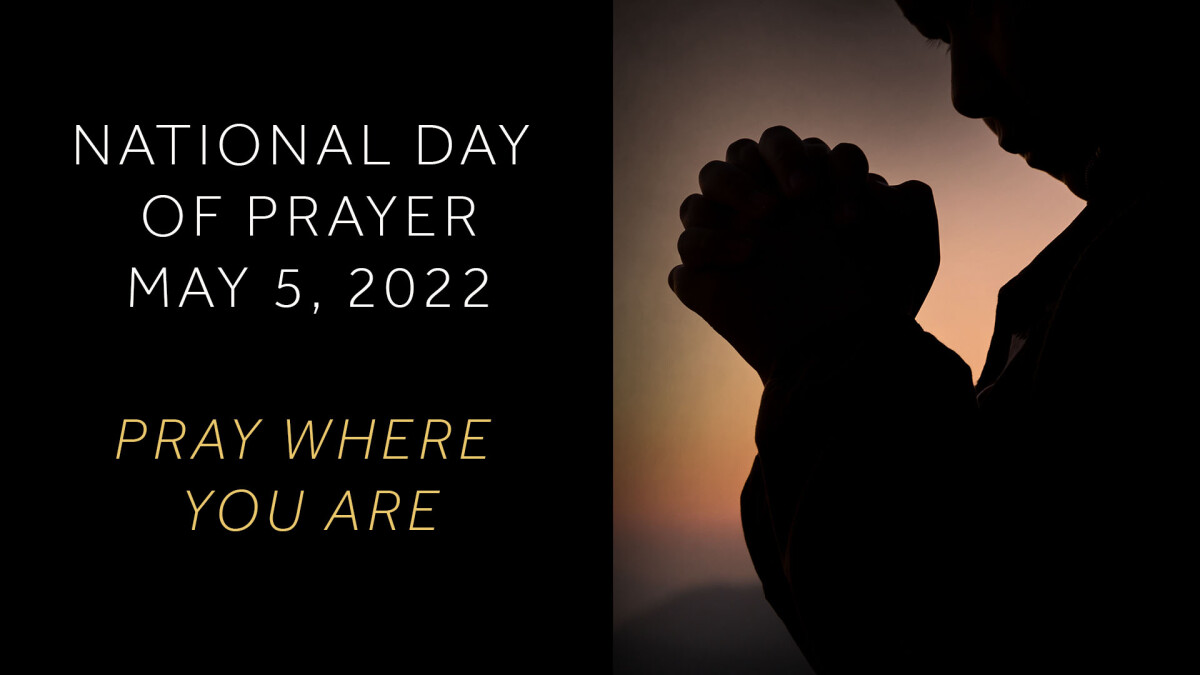 Thursday, May 05, 2022
National Day of Prayer 2022
The last year hasn't been easy for anyone. God hears ALL our prayers and asks us to come to Him with all our anxieties, fears, and worries. Thursday, May 5, is National Day of Prayer, and we encourage you to gather as a Life Group, family group, or friend group to pray.

If you're unable to gather in groups, here are some other prayer suggestions:
Modify your family prayer time by using a written prayer, journaling your prayers, or holding hands.
Call someone God has placed on your heart and pray with and for them. It's simple, but can be quite meaningful, especially now.
Wherever you are Thursday, May 5, be sure to pause and pray!
Visit nationaldayofprayer.org to learn more about National Day of Prayer.