St Marks Family Mission Day 3
"Yet at our core, we are all made to love, to connect, to extend ourselves in service of others."
I read this on the website for Bickford Senior Living which is where we started our day. God has made us each with our own spiritual gifts and natural talents to work for His good at loving each other and serving each other. Our five families are made up of many different personalities and each of us is unique, but God has brought each of us (from 18 months all the way to "older than we care to say") together to spread love and kindness in a special way, whether it's little Camden bringing smiles to the residents at Bickford with his giggles or the men moving furniture together. During our morning at Bickford Senior Living, some of us played games with the residents; some of us delivered and served ice cream (and oodles of toppings!) to their doors; some of us lent an ear to listen and had great conversations. Before we left, the children gathered together to entertain the residents with some of our VBS songs! All of us spread God's love!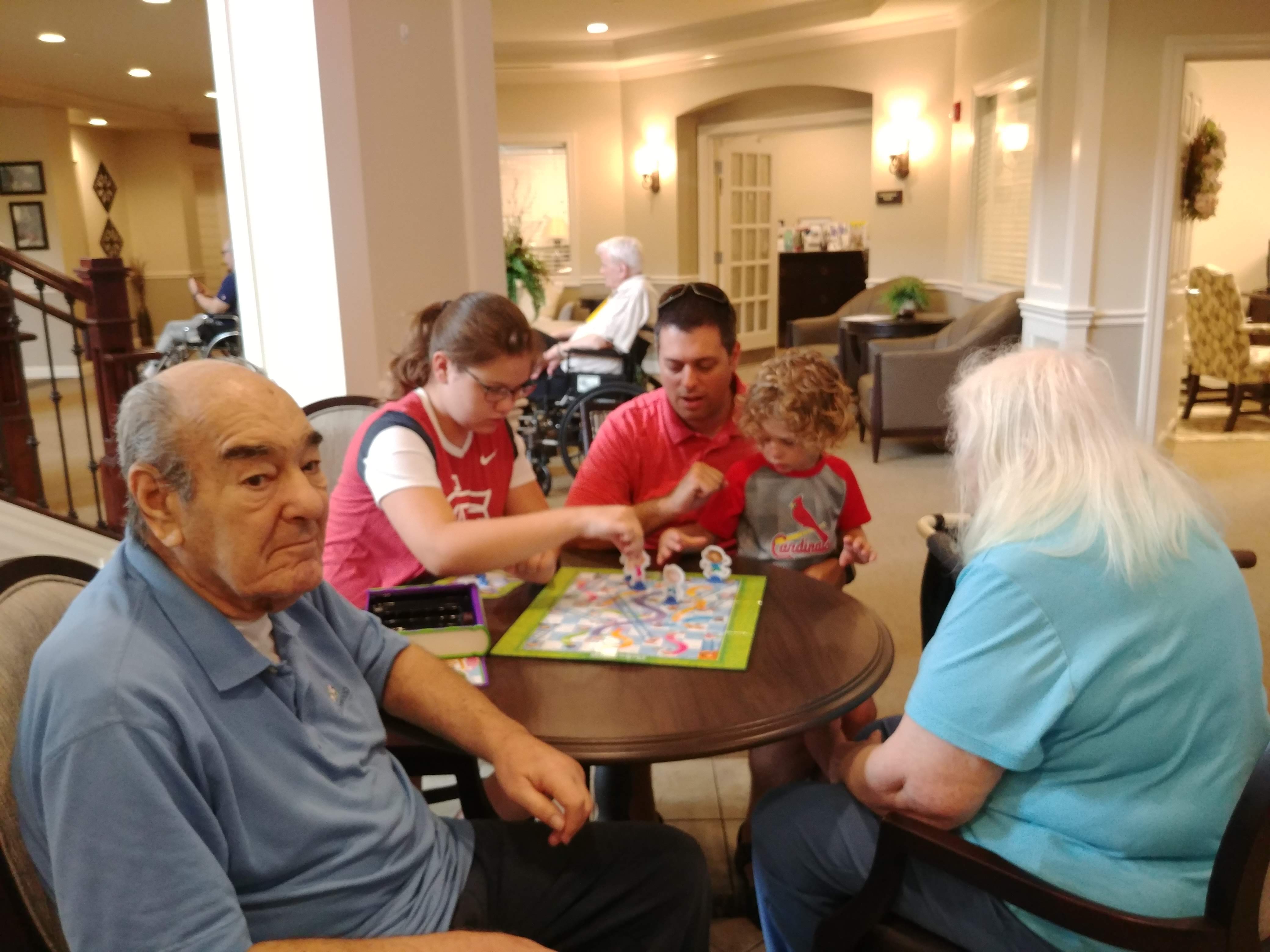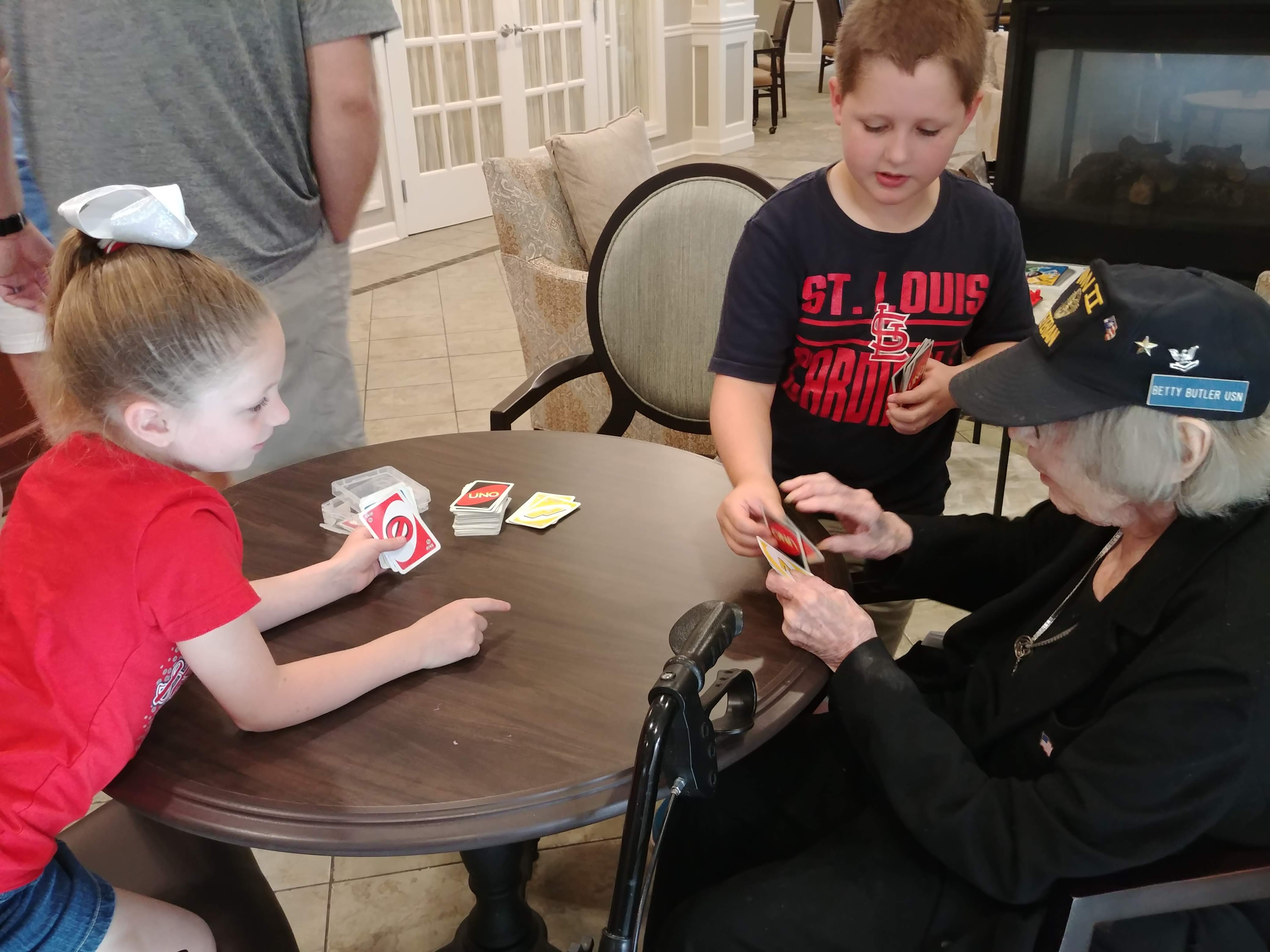 We gathered back at St. Mark's for lunch and then headed out for our Blessing Quest. Our intent was to bless others and we, of course, were blessed with great joy in return! We prayed with people, and prayed for businesses. We gave water to road construction crews and thirsty mechanics working in no air conditioning. (Yes, it's also very hot here!) We blessed police officers and firefighters with food. We brought treats to nurses working in the maternity ward. All over town, from bathrooms to car windows, we left notes sharing God's love.
We wrote God's word on sidewalks, and left crosses formed with pennies. We paid for many meals and got many teary thank yous from young mothers with children to daughters taking care of elderly parents. God led one of our Blessing Quest groups to pay for a woman's purchase at Walgreens; when they shared with her about our mission trip and about St. Mark's Lutheran Church, she said that, being new to the area, she was looking for a church home and that she lives just a couple blocks from St. Mark's. God is at work!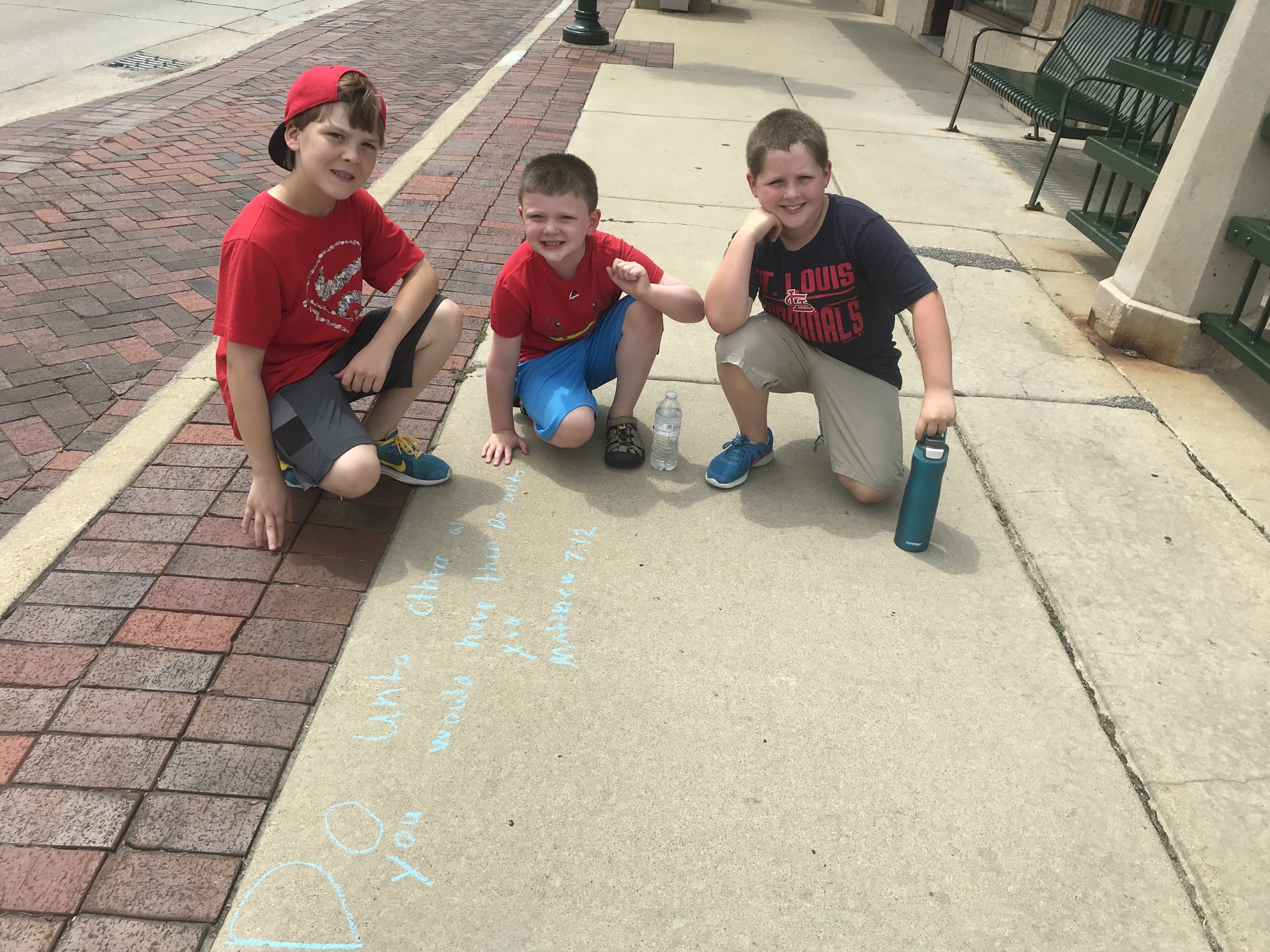 After dinner together at Portillo's (yum!), the older children and some of the adults headed out for another packing session at Feed My Starving Children.
Until tomorrow...