Newsong Family Mission Day 4
Our last full day of serving for this year's trip is in the books! These are by far, the shortest long days ever!
The men started off bright and early by joining the New Song men's Bible study this morning. What a blessing Godly men are to our families - and our world!!
After they returned we headed to Phil's Friends to make cards and pack care packages for cancer patients. It's a wonderful way to share God's love with people during a very dark time in their lives. It has also been personal for us each year to be able to pack a care package for someone we know. We're so grateful to this organization for their mission and happy to be a part of it!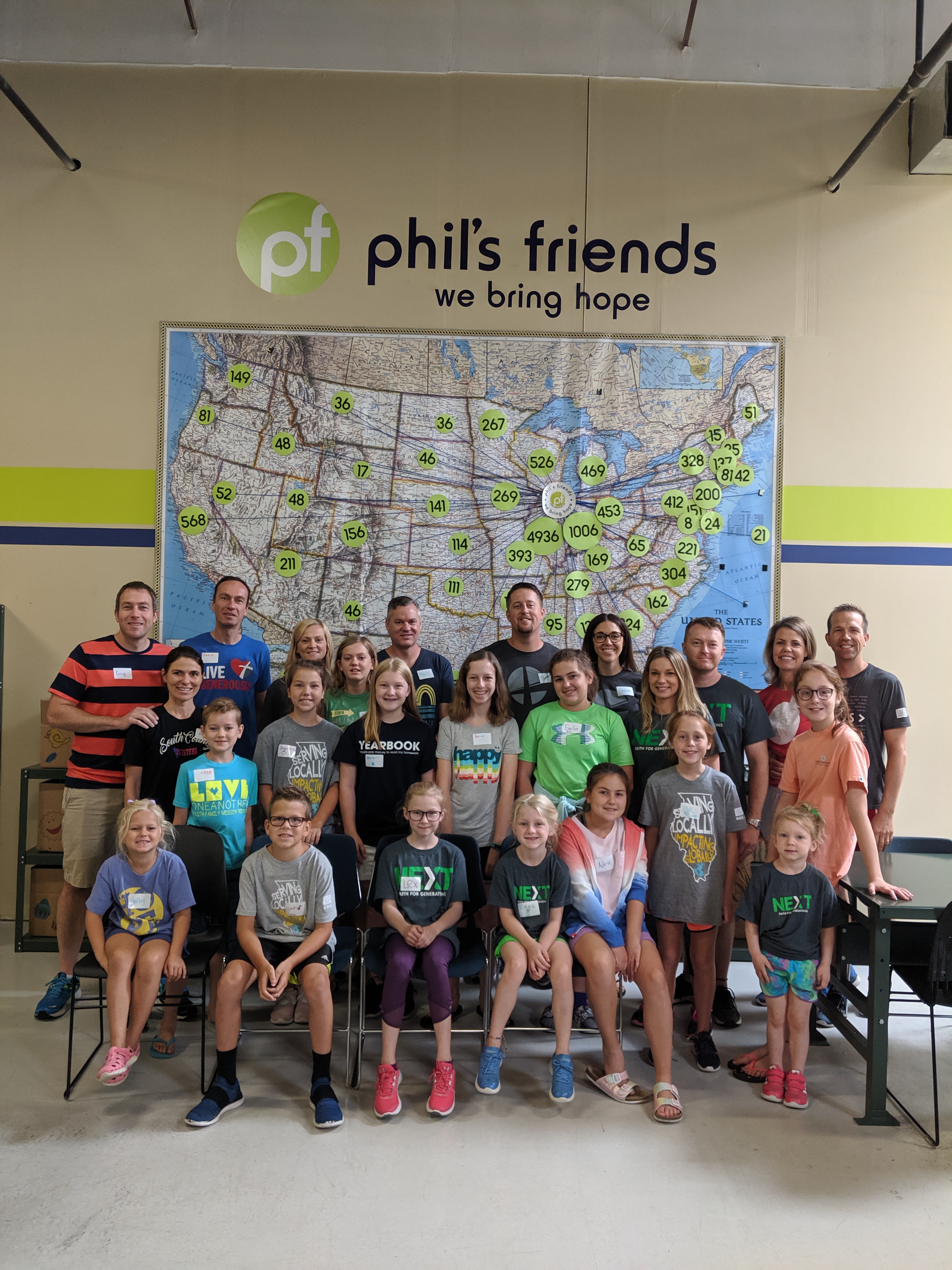 We got a little downtime this afternoon to hang as a mission family, including devotions and the much loved water balloon wars. We can tell the kids are getting older because there were no tears this year! :)
We ate dinner out tonight at Portillo's - a famous Chicagoland restaurant - and it was delicious as always. We got to celebrate the birthday of one of our own by pretty much embarrassing him to no end throughout the day - a water balloon attack, endless birthday songs and recognition everywhere we went! Happy birthday, Dave! (He may never go on another trip with us on his birthday again!)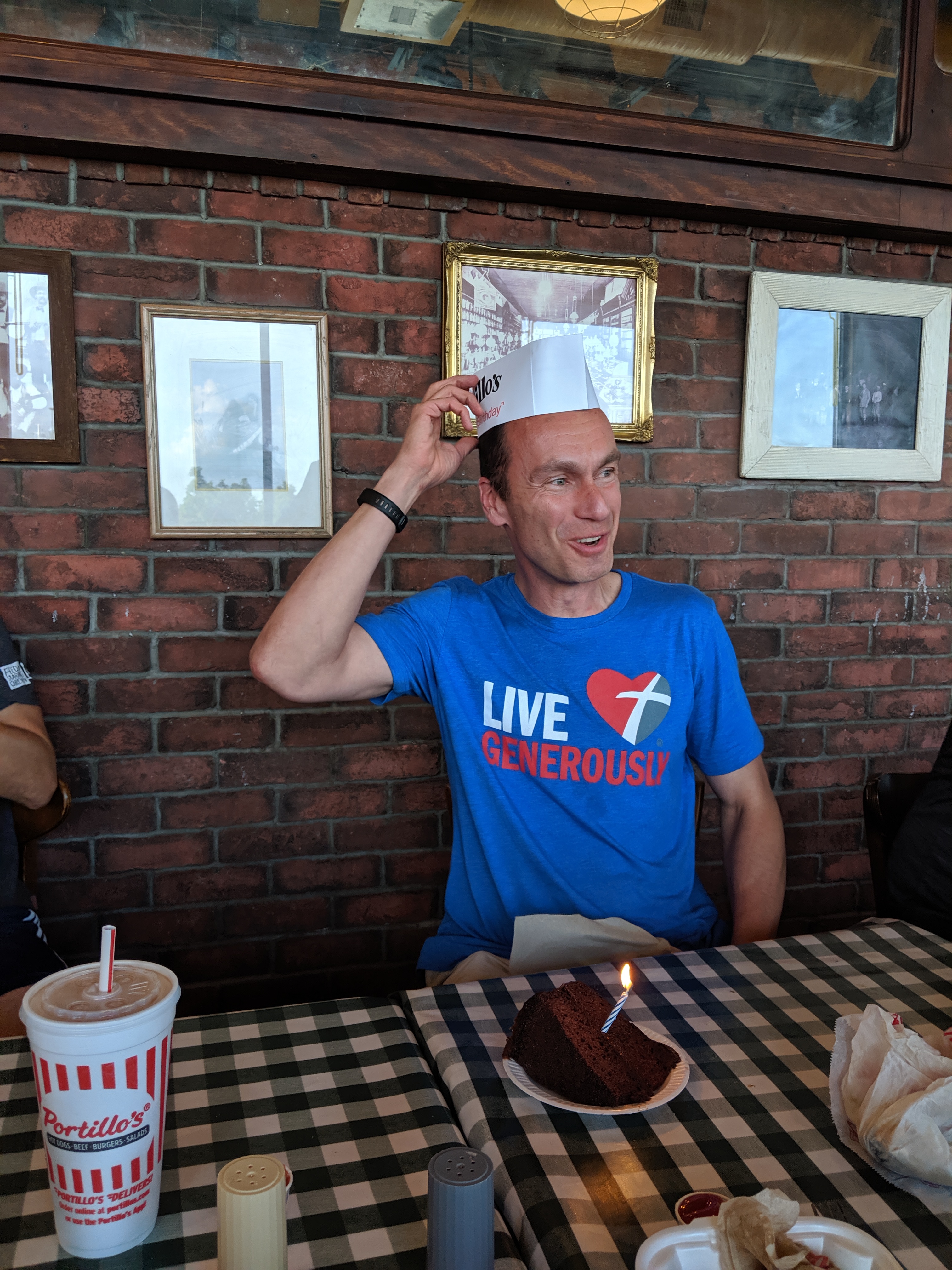 After dinner we went back for our third and final packing session at Feed My Starving Children and learned from an FMSC employee (Chris) about his missionary work in Haiti. He saw first hand what this food does for starving children and the amazing lifesaving blessing it is. He told us that in his 8 years at an orphanage there, not a single week went by when some mom, dad or grandparent didn't drop a child off because they couldn't support them. Can you imagine having to make the unimaginable decision of keeping your child and watching them starve or quit raising them so they could live? And yet that is the reality for so many people in Haiti due to the extreme poverty and astoundingly high unemployment rate. Chris told us how many children he saw get their lives back thanks to the Manna Pack food and grateful he was to have this gift for these kids. Once he finished his missionary work, he knew exactly where he wanted to work - to help on the other side of the equation. And thanks for volunteers and donors, FMSC is able to continue to work towards their mission of eradicating hunger. If you're not able to help by volunteering to pack food, you can always donate funds or shop in their marketplace, which helps in two ways: by providing economic stimulation in impoverished communities where the goods are made, and by providing funds for Manna Pack. And bonus, the marketplace items are SUPER cool and unique.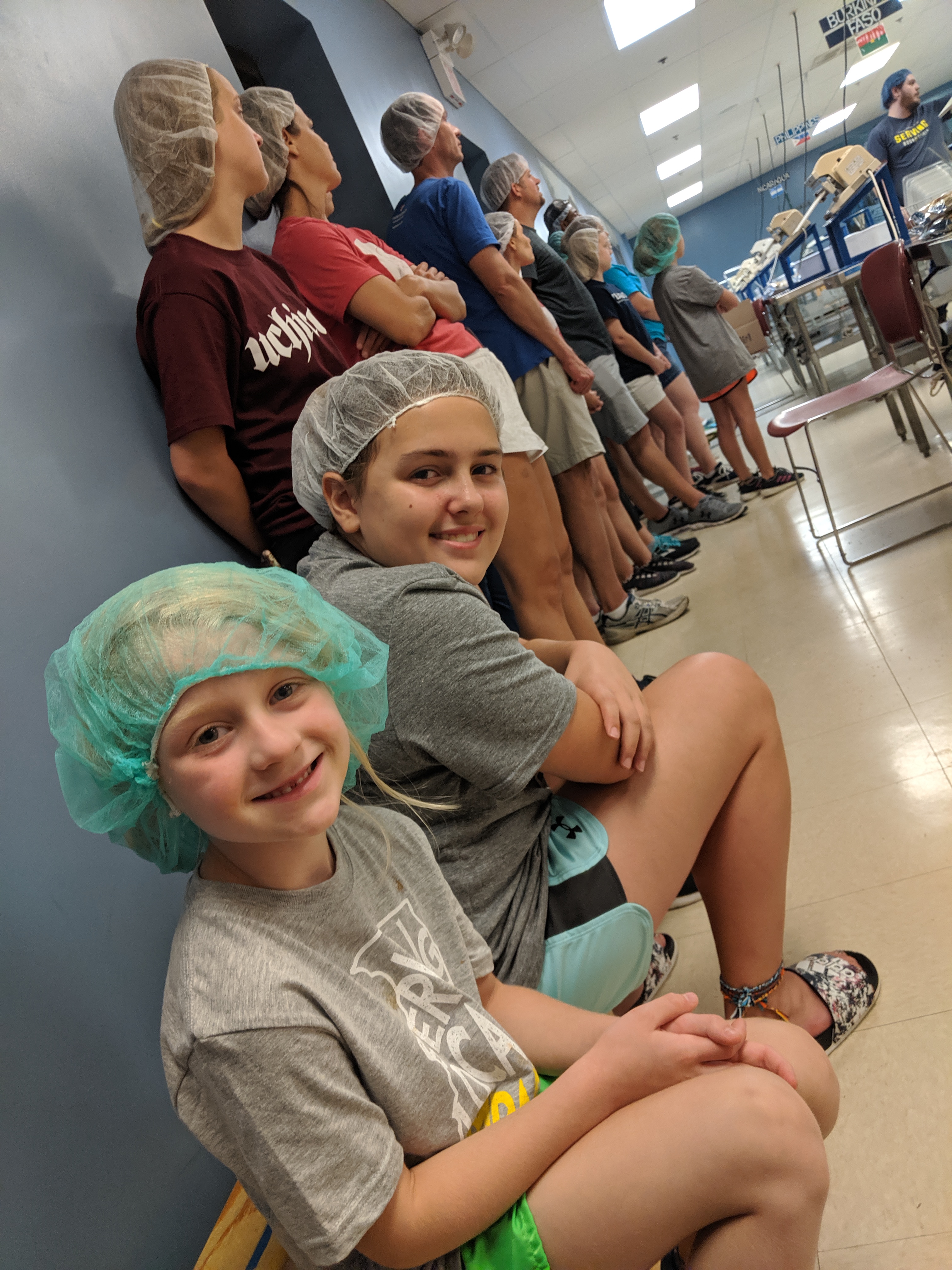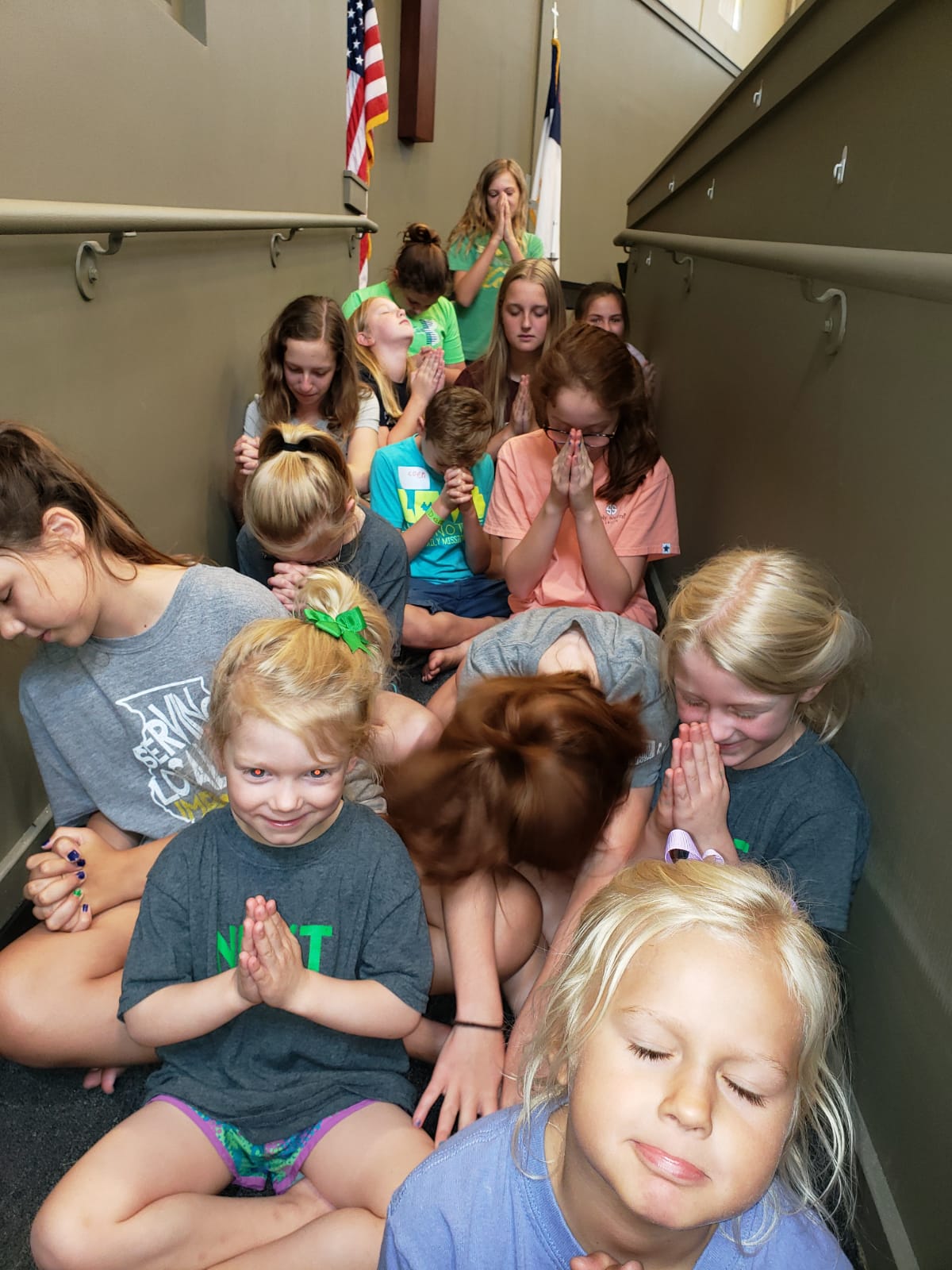 We're looking forward to worshiping with our host church in the morning and heading back to St. Louis for a little R&R! Thank you for your prayers and support - our team is grateful for the opportunities to show God's love.