Newsong Family Mission Day 3
Our days just keep flying by with all the fun and meaningful activities each day. This morning we did our annual Blessing Quest, which consists of a series of challenges we have to complete with the mission of blessing the community and sharing Jesus with those we meet. It always gives us so many opportunities to get outside our comfort zone and actively share our faith. We made crosses out of pennies and left them around town, sidewalk chalked our theme Bible verse, prayed for local small businesses and first responders, gifted water, cards, books, toys, gas, and treats to many. We pray we planted many seeds of faith in the community and that we might even see some at New Song on Sunday! One particularly meaningful exchange involved giving a book entitled, "Have A Little Faith" to a woman in CVS who told the group that she had literally just prayed to God, "give me a sign in my face." Well, I don't think you can get more in your face than a random bunch of strangers handing you a book telling you to Have A Little Faith!!! Yes God - we want to be YOUR messengers!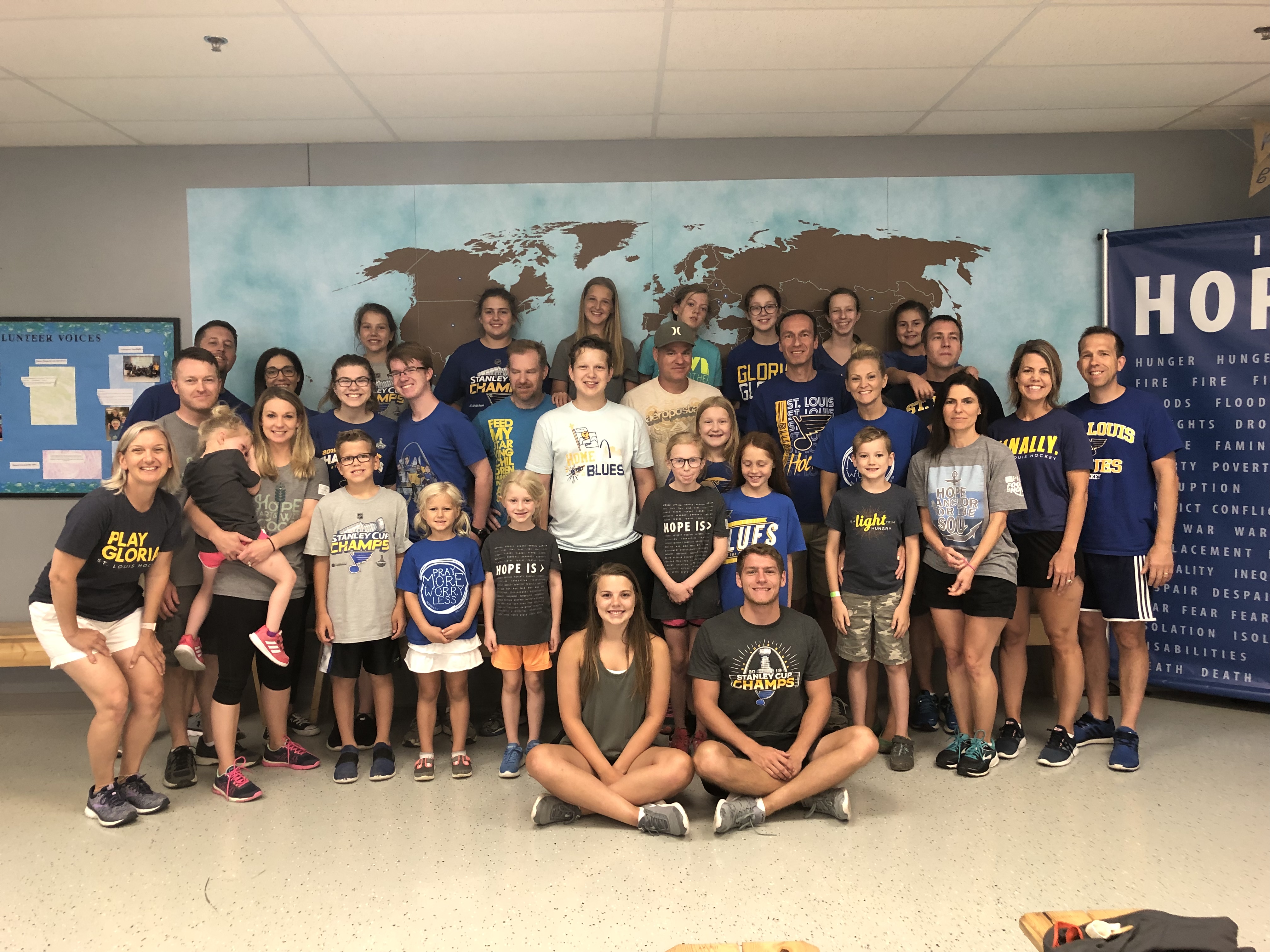 The afternoon brought us back to Feed My Starving Children for another food packing session. We learned today that the food we pack (literally they pack food 5 sessions/day, 6 days/week) is requested and shipped out within 2 weeks of packing. That is A LOT of need. We were shown the jaw-dropping impact this food has on malnourished children in a before and after picture of two twin boys (Machelet and Michelet) who were found abandoned in Haiti. They were 8 years old when they were found, though they looked more like 4 or 5 years old from the malnutrition. After just 4 months of receiving the Manna Pack food, you can hardly believe how radically different they look. From the sparkle in their eyes to the smiles on their faces, this food quite literally changes lives.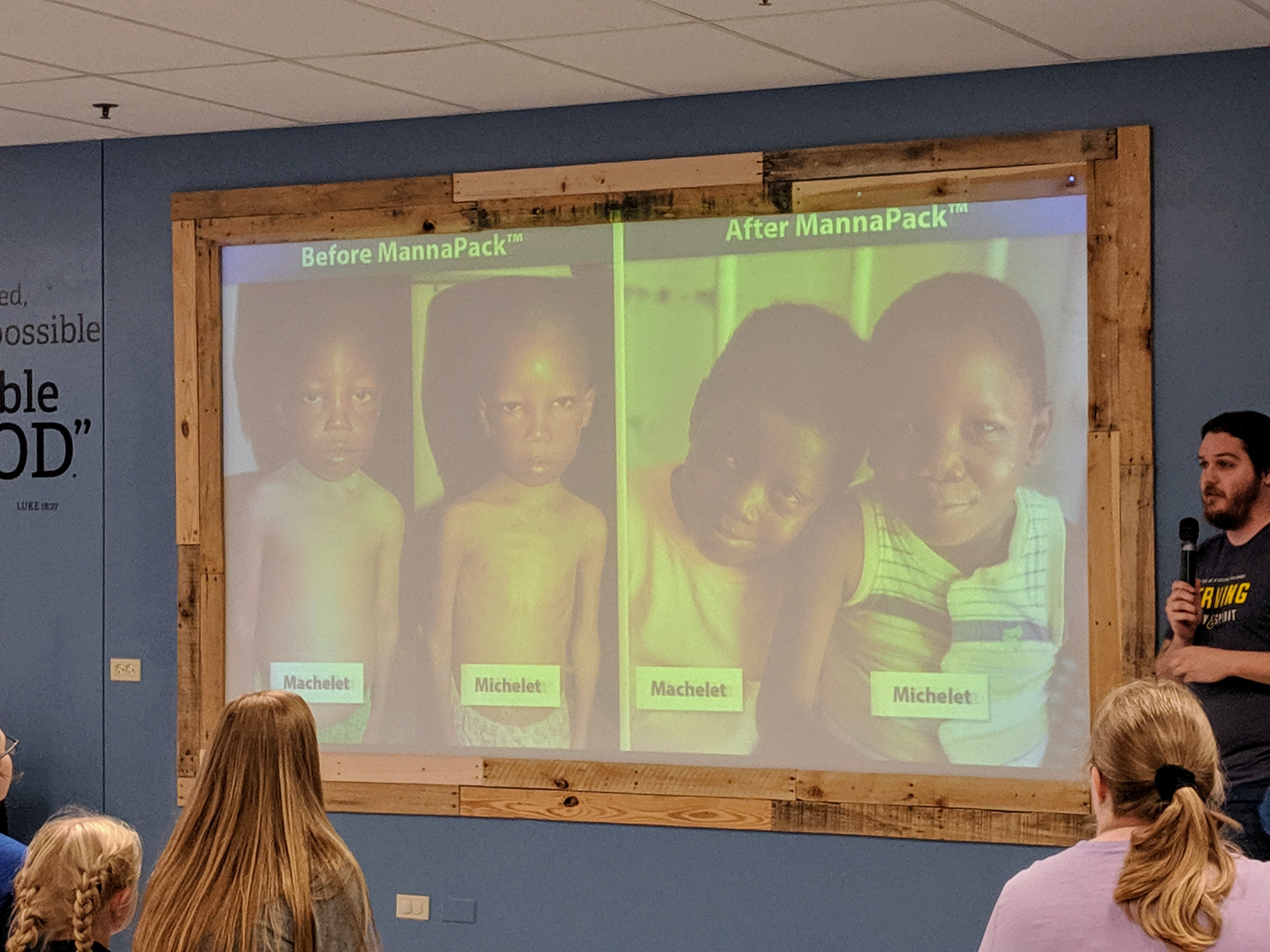 After dinner, our own kids treated us to a "Circus Performance" - which was designed and produced solely by them! It was so sweet to see them work together to create skits they were proud to present - a beautiful reminder of how God's people work together to build something bigger than themselves. We're praising God for all the special moments He gifted us with today!