Newsong Family Mission Day 1
The theme for this year's Family Mission Trip is The Golden Rule - Matthew 7:12 - "Do unto others as you would have them do unto you." But after our first day we're finding out maybe we should've chosen, "Jesus Christ is the same yesterday, today and forever, but Family Mission Trip plans are subject to change" - (Mission Mom Translation.) :)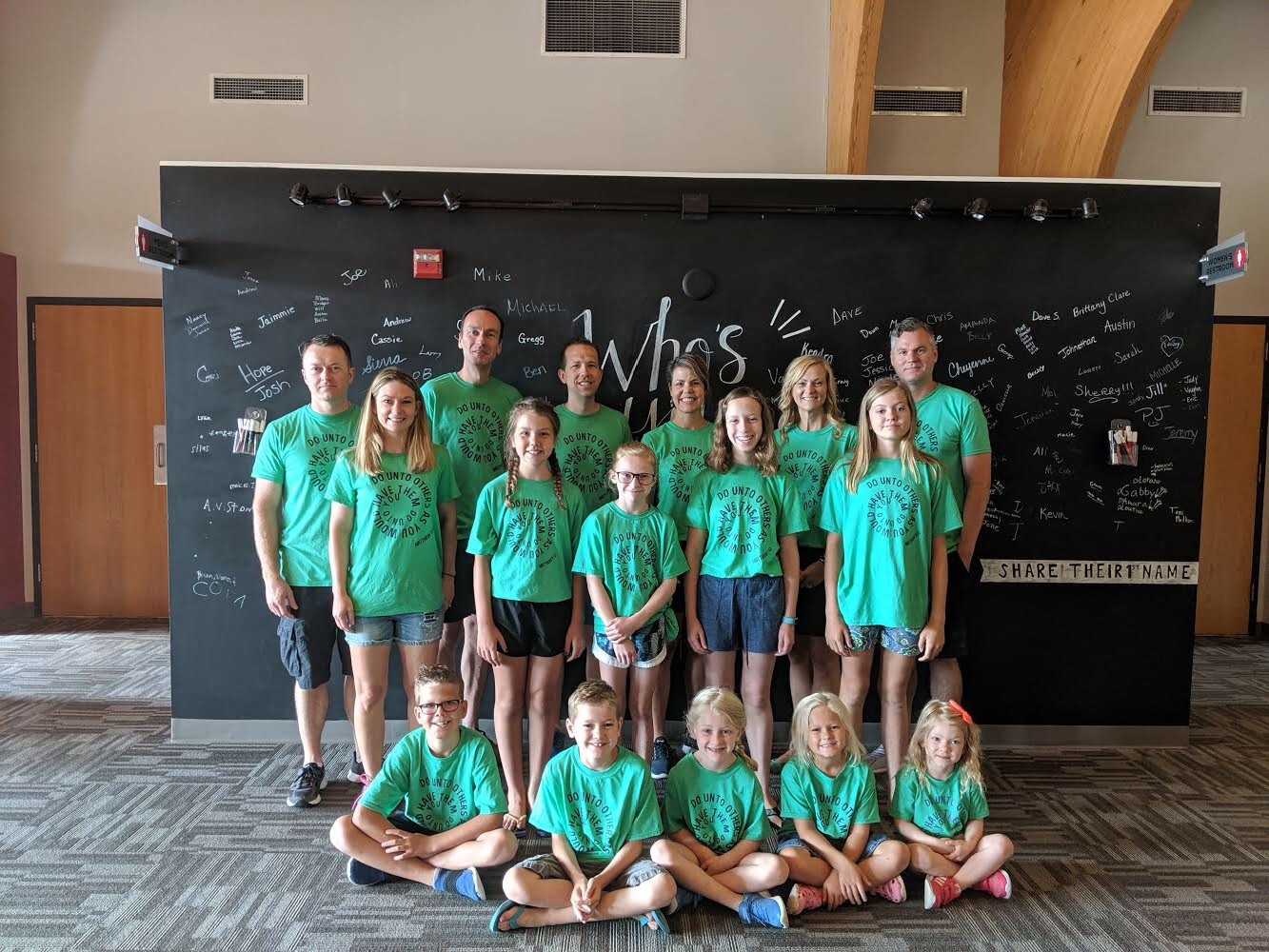 Illness has kept one family from being able to join us on our send off, and we're praying they can join us tomorrow, but it looks like the sickness is spreading in their family. Please join us in praying for their health!!
The 5 remaining families (1 other family will join us tomorrow) converged on New Song in Aurora, IL today to begin our time of service, fellowship and growth in the Lord.
After getting settled in, we were treated to a delicious dinner from our hosts and we followed that up with a Youth Night for New Song and our kids that included some pretty spirited games, led by the dads. A great devotion was shared as well (go dads) and like that, our first day is wrapped up.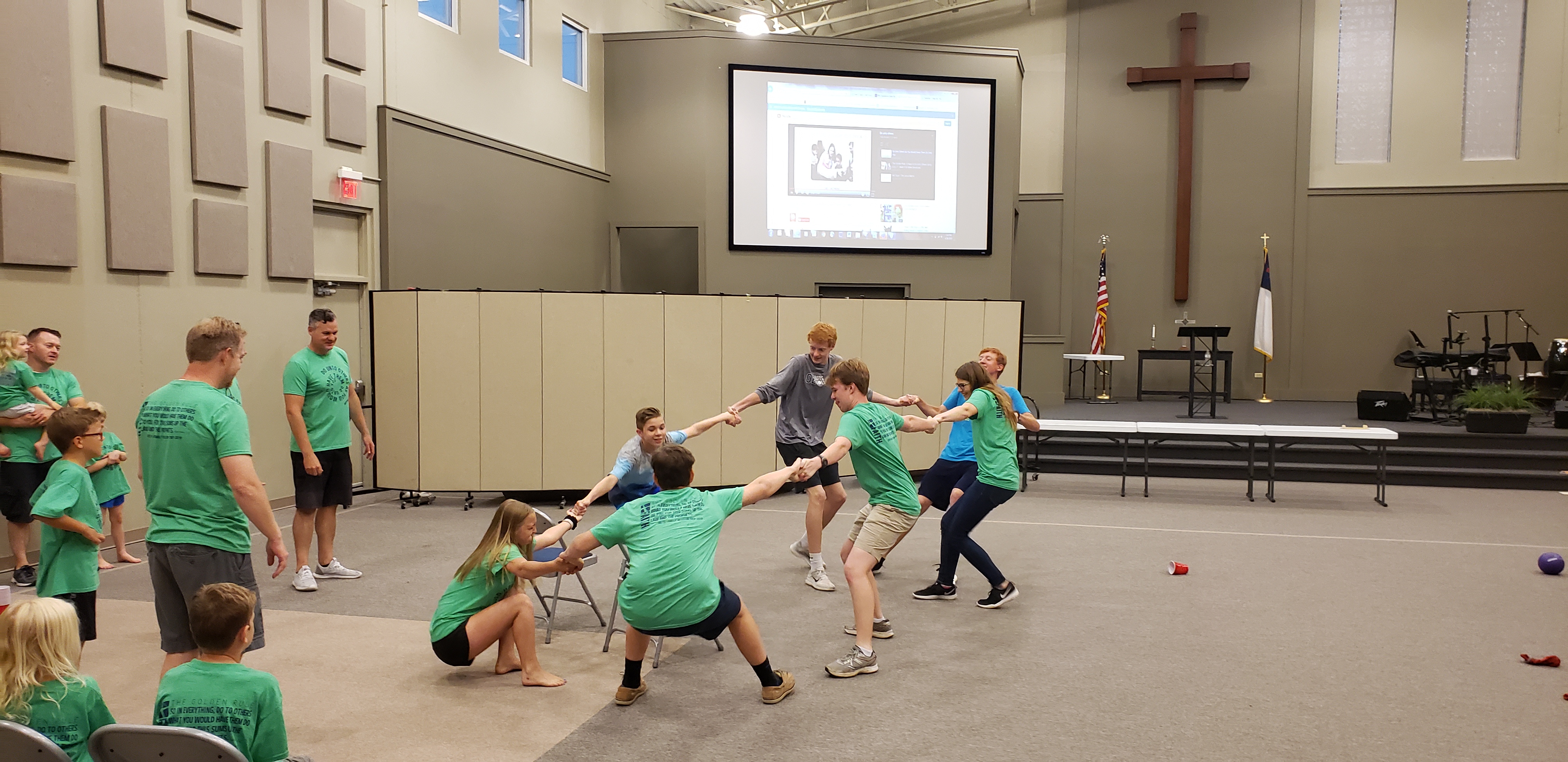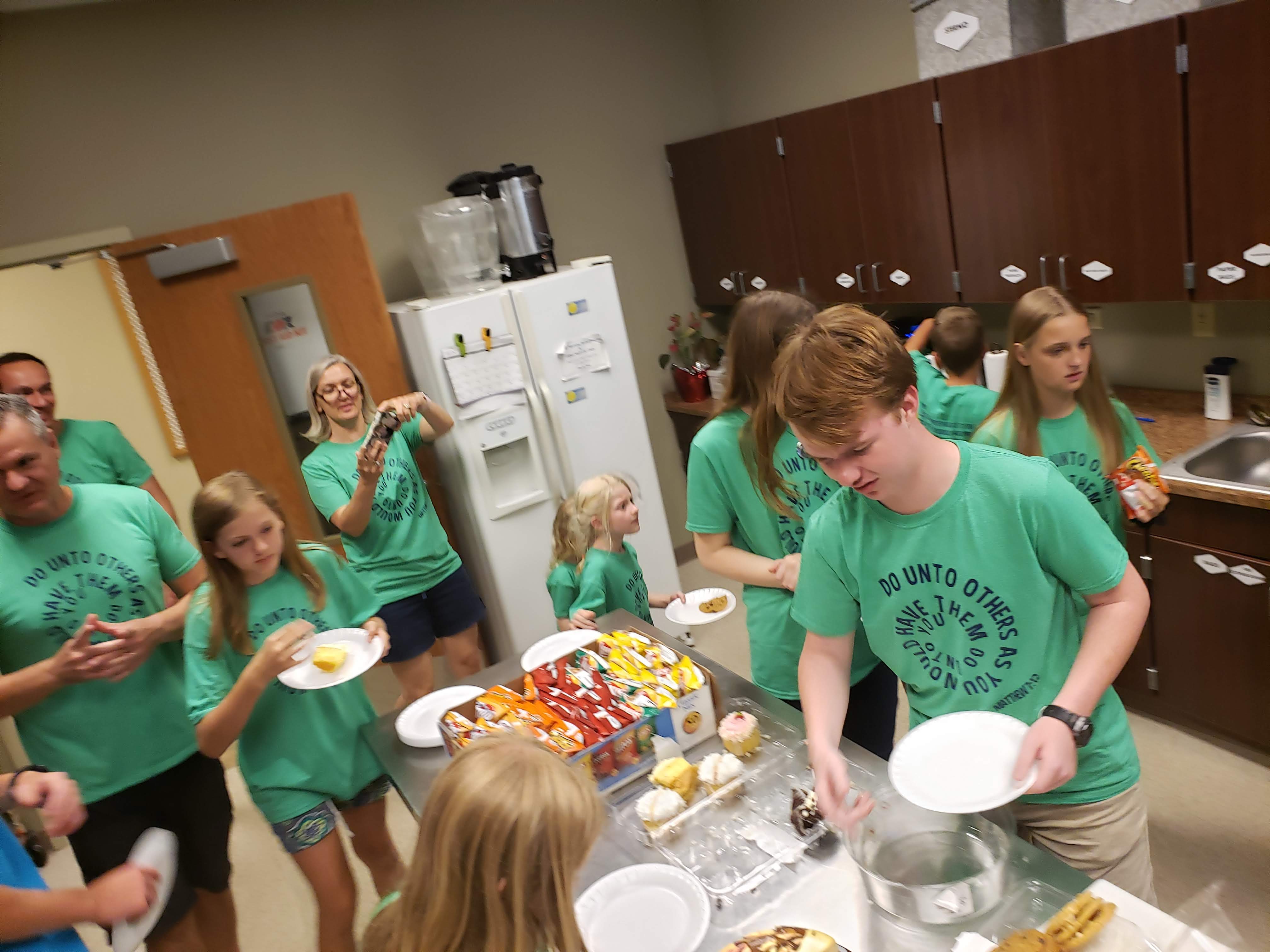 We are so excited to be heading back to Hesed House, Illinois' second largest homeless shelter tomorrow morning, as well as our first of three service times at Feed My Starving Children tomorrow afternoon.
Despite illness, changes in plans, and shifting responsibilities, God is so good and faithful to help us adjust and give us opportunities even today to exemplify The Golden Rule. We pray we glorify Him in all we do, whether we're on a mission trip or in our backyard.