Today we began the 5th Faith Family Mission Trip! Our theme verse this year is Philippians 4:6-7, which says, "Do not be anxious about anything, but in everything, through prayer and petition present your requests to God. And the peace of God, which transcends all understanding will guard your hearts and your minds in Christ Jesus." In fact, we have a fun song that WILL get stuck in your head (which is a GOOD thing - just don't ask any of the mamas on this trip about it :), if you'd like to take a listen! We've summarized these verses up with "Pray More, Worry Less" - which you'll see on our shirts this year.
After gathering this morning at Faith - Oakville for a prayerful send off, we arrived in Aurora, IL at New Song Community Church this afternoon. We enjoyed a quick dinner, we got busy setting up for a Youth Group night, which as always, was LOADS of fun and a little bit disgusting - Fear Factor anyone?! The teens had a great time socializing and building relationships.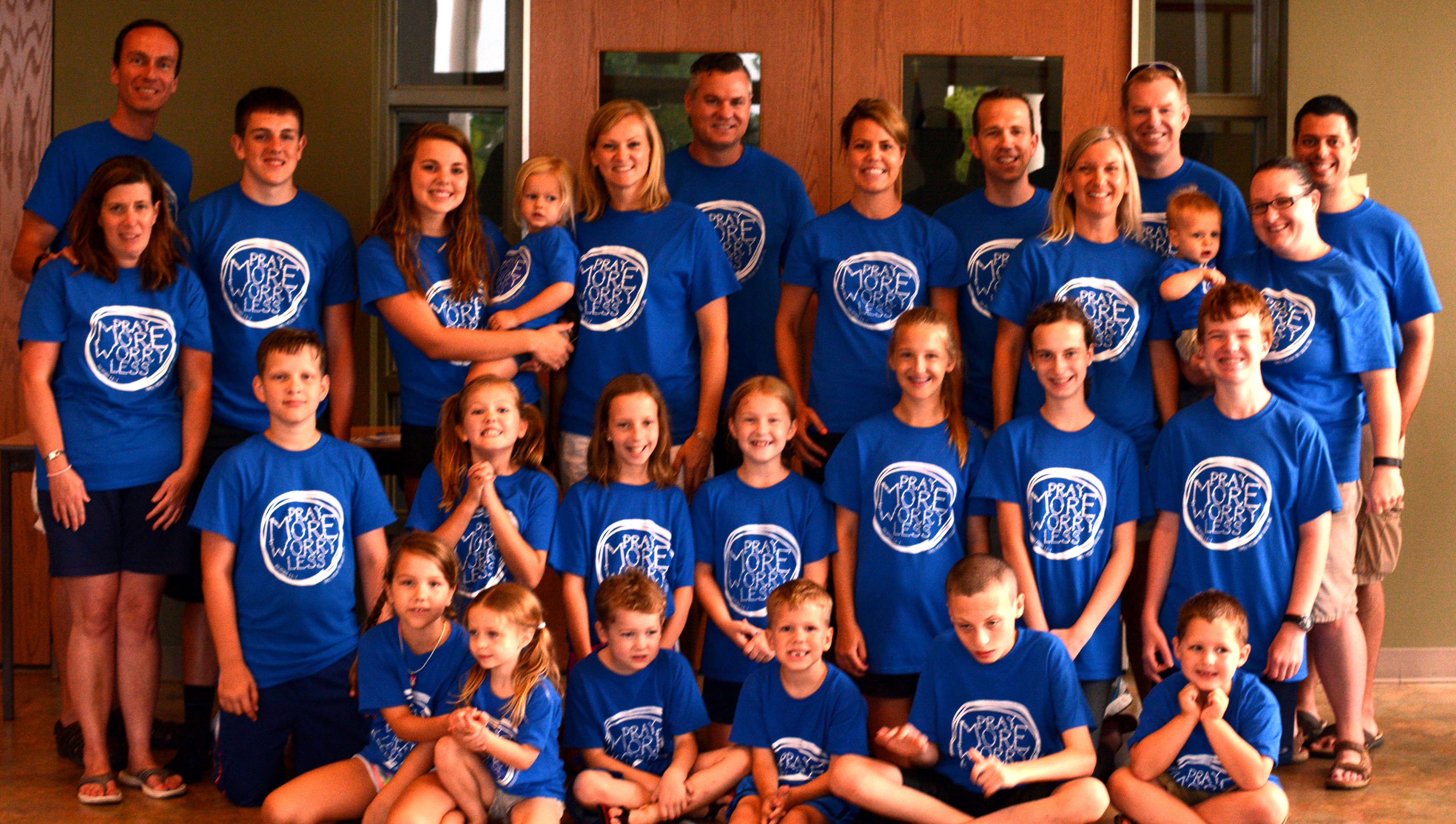 Tomorrow morning half of our team will head over to serve at Hesed House, Illinois' second largest homeless shelter, while the younger kids enjoy a local park for a "pray and play" event. Then we'll regroup as a whole in the afternoon for food packing at Feed My Starving Children.
Please pray for health and safety, as well as discernment and compassion. It is truly our heart that God would be revealed in a HUGE way to both those we encounter and our own families. We appreciate you lifting us up!